Cours Super-Intensif de Grec à Winterthur en petits groupes
Une expérience d'apprentissage individualisée dans un petit groupe de 3 à 5 participants
Haute qualité : cours de langues au cœur de la ville, dispensés par des enseignant/es ayant une formation universitaire en linguistique.
Formulaire de demande de cours
Votre demande n'implique aucun engagement à suivre un cours.
Nous vous contacterons dans les 1 heure.
Vous avez un code de réduction ? Ajoutez-le à l'étape suivante.
Enseignement de qualité
Expérience individuelle
Concentration sur la parole et la prononciation
Petits groupes de participants 3-5
Enseignants ayant une formation universitaire en linguistique
Situation centrale
Leçon d'essai gratuite
Demande. Soumettez votre demande en ligne ou par téléphone.
Consultation. Nous vous contacterons dans les 1 heure pour clarifier vos besoins et vous proposer un cours.
Inscription. Une fois que vous aurez décidé quel cours vous convient, nous vous inviterons à signer notre formulaire d'inscription.
Enseignants professionnels
Vous ne serez enseigné que par des professeurs soigneusement sélectionnés ayant une formation universitaire en linguistique.

Concentration sur la parole
La parole est au cœur de notre méthode d'enseignement : C'est seulement en parlant que vous pouvez apprendre à parler.

3-5 participants
La qualité de l'enseignement est importante pour nous, c'est pourquoi nous ne formons que des groupes de participants de 3 à 5.

Des progrès rapides
Nous évitons de diviser le contenu de chaque niveau en plusieurs unités. En d'autres termes, nous visons toujours à compléter un niveau dans un cours, c'est-à-dire que vous ne rencontrerez pas de catégories de cours telles que A1.1 ou A1.2 à VOX École de Langues.
Professeurs de classe universitaire
Les écoles sont situées à quelques minutes de la gare centrale de Zurich et de Winterthur.

Leçon d'essai
Si vous n'êtes pas sûr de vouloir vous inscrire à un cours, nous pouvons toujours vous organiser une leçon d'essai gratuite.

(Translated by Google) I wholeheartedly recommend this school. I have been teaching at Vox for 2 years now and I think the whole team works with great commitment. We always try to find solutions for language learners and teachers, without fear of going our own way as a language school and inventing and offering new models. I enjoy working here! (Original) Ich empfehle diese Schule von ganzem Herzen. Bereits 2 Jahre unterrichte ich jetzt bei Vox und finde, dass das ganze Team mit grossem Einsatz arbeitet. Es wird immer versucht, Lösungen für die Sprachlernenden sowie für die Lehrenden zu finden, ohne Angst, als Sprachschule einen eigenen Weg zu gehen und neue Modelle zu erfinden und anzubieten. Mir macht es Freude, hier mitzuwirken!
(Translated by Google) I attended the VOX language school for a month to improve my English language skills. In addition to the well-located location, the lessons with Nico were sensational. The lessons were individually tailored to me, and the teaching materials were also very helpful. I can only recommend the VOX language school to everyone. (Original) Ich besuchte die VOX-Sprachschule für einen Monat um meine Sprachkenntnisse im Englisch zu verbessern. Neben der gut gelegenen Lage war auch der Unterricht bei Nico sensationell. Der Unterricht wurde individuell auf mich abgestimmt, auch die Lehrmittel waren sehr hilfreich. Ich kann jedem nur die VOX-Sprachschule weiterempfehlen.
(Translated by Google) I am being taught by Tatiana. I'm super satisfied and couldn't imagine a better lecturer. She explains it to me great, has a lot of patience and supports me. Thank you very much. (Original) Ich werde von Tatiana unterrichtet. Bin super zufrieden und könnte mir keine bessere Dozentin vorstellen. Sie erklärt es mir super, hat viel Geduld und fördert mich. Vielen Dank.
I have opted for A1 German Intensive online classes with Lilli and it has been an amazing learning experience so far. The classes are well-paced, with an equal emphasis on speaking, reading, writing and listening. In particular, I would rate the online sessions quite high with modern teaching methods and high quality of engagement. I look forward to my German lessons every morning and I have already signed up for A2 online lessons. I would like to thank the VOX team for on point customer service and wonderful learning experience.
I had the pleasure of attending both a group course and individual private lesson with Vox Sprache. In both cases, I had the opportunity to practise and improve my speaking skills. There is difference between learning theory and actually articulating the language. I like to share that my private lessons with Isabelle have been such a positive experience. She prepared and tailored the lessons specifically for my needs. She was consistently attentive to help me improve my language skills. As a result of this experience, I feel more comfortable communicating with native speakers and better prepared for my B1 mündlichen Prüfung. Thank you Isabelle for not only teaching me but also motivating me throughout the course. Your passion for teaching is filter through in every lesson. Thank you.
(Translated by Google) As a teacher, teaching at VOX gives me incredible pleasure. Not only the organization is great, but also the groups that I was able to teach were very dynamic, motivated and entertaining. On the whole an excellent learning atmosphere. (Original) Als Lehrerin bereitet mir das Unterrichten bei VOX unglaubliche Freude. Nicht nur die Organisation ist top, sondern auch die Gruppen, welche ich unterrichten durfte, waren sehr dynamisch, motiviert und unterhaltsam. Im Grossen und Ganzen eine ausgezeichnete Lernatmosphäre.
(Translated by Google) Top advice before registration and also during the course, the support was great. Always well communicated and informed. We had to change course at short notice and the school found a solution very quickly and easily. The teacher (Olga) always took the necessary time and conveyed the school material very well. (Original) Topp Beratung vor der Anmeldung und auch während dem Kurs war die Betreuung super. Immer super kommuniziert und informiert. Wir mussten kurzfristig den Kurs ändern und die Schule hat sehr schnell und unkompliziert eine Lösung gefunden. Die Lehrerin (Olga) hat sich immer die nötige Zeit genommen und den Schulstoff sehr gut rüber gebracht.
(Translated by Google) Very happy with the classes at VOX Sprachschule. Nice and professional teacher. Course in small groups. I recommend. (Original) Très content des cours effectués auprès de VOX Sprachschule. Professeure sympa et professionnelle. Cours en petits groupes. Je recommande.
The school's own method used by all of its teachers focuses on pronunciation as well as on the vocabulary and grammar needed to be able to communicate within days of starting a course. This is further emphasized by the small size of the groups and the possibility of attending individual lessons, both of which allow the students' needs to be met. Working here is one of the best decisions I have made in my life so far. If you want or need to learn a language, this really is the place to go.
Very personal service, good organization and high quality of the lessons, even if they were taught online. We covered a whole level within one course and I noticed the difference right away in real life conversations!!! Within a few weeks I was able to refresh all the knowledge I already had and actively build on this, which is exactly what my goal was! The lessons were in a small group, which is very nice as you meet new people and can practice together, but the group is still small enough to get personal attention. There is a very good balance between speaking, grammar and vocabulary in every lesson. As part of the course you get a book that is okay (I would like some more grammar explanation in the book, it is mostly exercises), however there are a lot of good exercises that we were not able to cover all during the course, which allows you to keep practicing even after the course. What I appreciated most is the tips from the teacher about common phrases and swiss terms, that only a native speaker can tell you and you definitelly do not get through platforms like DuoLingo that I was using before! All with all definitely very happy I joined the course :)
Please find below your text if you wish to leave it after the rating: I'm extremely happy with my classes with Solange. I feel there is a good balance between conversation and grammar, and I believe I'm improving every week. I look forward to continuing with her for the next levels. Thank you!
My experience with Tanja has been exceptional for the following reasons: - She always makes sure that we have actually understood the chapter. - She also goes a mile further and sends us exercises that helps us a lot, resulting with us improving. - She is very patient with every student and does not rush the class. - Her style of teaching is very refreshing and makes it easy for me to understand better. - If one is lacking somewhere, she will explain it again and again. As someone who lacks in this language, she is the perfect teacher that will correct you but will not make you feel you are less than anyone else.
82 Super Teachers
Tous les enseignants de la VOX École de Langues ont une formation en linguistique et sont passionnés par les langues. Pour rejoindre l'équipe, ils doivent passer un entretien difficile d'une heure et demie, au cours duquel nous abordons des sujets allant de la phonétique et de la grammaire à la psychologie motivationnelle.
Priska Sturzenegger
Marcella Ranalli
Nathalie Zipes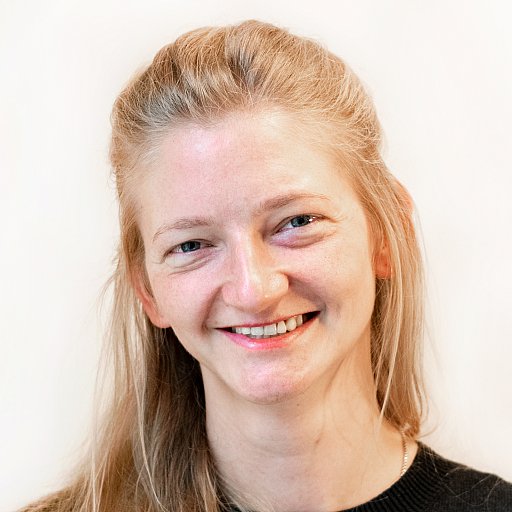 Felicity Brunner
Polina Chesheva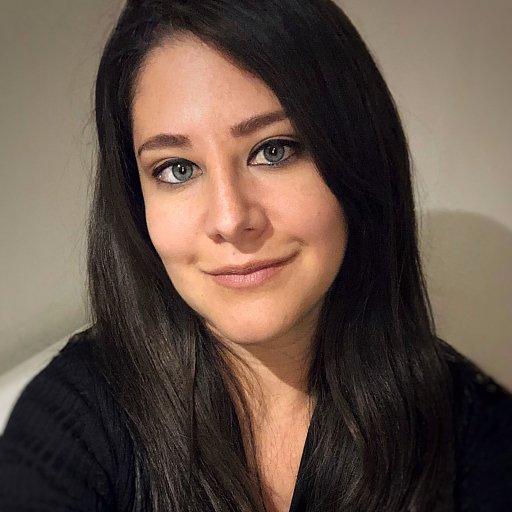 Pamela Stacey
Nastasia Oppermann
Saida Olivia
Isabel Rodrigues
Roxana Colegiu
Tatiana Makarova
Daniel Margiotta
Patrick Mächler
Elvira Strelskaya
De nombreuses personnes ont du mal à apprendre Grec en raison des barrières psychologiques qui les empêchent de parler activement. À l'École de Langues VOX nous avons développé une méthodologie qui vous donne la possibilité de surmonter toutes les difficultés que vous pouvez rencontrer lorsque vous cherchez le moyen le plus efficace d'apprendre à parler. Nos enseignants seront constamment attentifs à vos besoins d'apprentissage individuels, ce qui est garanti pour faire de votre expérience à l'École de Langues VOX une réussite.
Parler est la fonction la plus naturelle du langage. De la même manière que vous ne pouvez apprendre à jouer un instrument qu'en vous exerçant activement, vous ne pouvez apprendre à parler une langue qu'en parlant - et non en écoutant, en lisant ou en écrivant. Une fois que les connexions entre votre cerveau et les muscles responsables de la parole ont été entraînées, vous pouvez produire des phrases qui sonnent bien. À l'école de langues VOX, vous apprendrez à parler activement - la compréhension, la lecture et l'écriture suivront facilement.
Notre force
Approche individuelle
Nous vous contacterons dans les 1 heure.
Nous vous aiderons à comprendre ce qui est le mieux pour vous.
Votre demande n'implique aucun engagement à suivre un cours.
Contact
1
Demande
Soumettez votre demande en ligne ou par téléphone. Lancer
2
Consultation
Nous vous contacterons dans les 1 heure pour clarifier vos besoins et vous proposer un cours.
3
Inscription
Une fois que vous aurez décidé quel cours vous convient, nous vous inviterons à signer notre formulaire d'inscription.