Clases individuales de idiomas en Zúrich, Winterthur y Online
Clases individualizadas de calidad con el más alto grado de flexibilidad
Nos enfocamos en tus objetivos personales, disfrutando de una total atención por parte de los profesores, que cuentan con una formación universitaria en lingüística.
Formulario de consulta del curso
Tu consulta no implica ningún compromiso de asistir a un curso.
Te contactaremos en las siguientes 1 hora.
¿Tiene un código de descuento? Introdúzcalo en el siguiente paso.
Enseñanza de calidad
Experiencia individual
Enfocado en la expresión oral y la pronunciación
profesores con experiencia en lingüística
Localización central
Clase de prueba gratis
Consulta. Envía tu consulta online o por teléfono
Consulta. Contactaremos contigo en las próximas horas para clarificar tus dudas y sugerirte un curso.
Registro. Una vez hayas decidido que curso encaja con tus necesidades, te invitamos a rellenar nuestro formulario de registo.
Docentes de clase universitaria
Los profesores que te enseñarán han sido cuidadosamente seleccionados por su gran experiencia en lingüistíca.

Enfocado en la expresión oral
La expresión oral es el núcleo de nuestro método de enseñanza. Es mediante el habla que puedes aprender a hablar un idioma.

Máx. 3-5 participantes
La enseñanza de calidad nos importa, es por ello, que solo enseñamos en grupos de 3-5 participantes.

Progreso rápido
Evitamos dividir el contenido de cada nivel en demasiadas unidades. En otras palabras, aspiramos siempre a completar un nivel en un curso. Por ejemplo, no encontrarás categorías, tales como A1.1 o A1.2 en VOX-Sprachschule.
Localización central
Las escuelas están a un par de minutos de la estación central de tren de Zúrich y Winterthur.

Clase de prueba
Si no estás seguro de unirte al curso, podemos organizar una clase de prueba totalmente gratis.

(Translated by Google) The school is located a 5-minute walk from the central station, which is very convenient! Very polite, pleasant staff, they always try to solve all problems and questions of students, considering each situation individually. Small groups of 2-5 students, which allows teachers to pay attention to each student, so success in language learning can be seen from the first lessons. I would also like to mention my German teacher Yvonne Vogt, who in 2 months not only laid a stable foundation for further language learning, but also managed to instill in us a love for the German language. You immediately feel that this is her vocation, and she very accessible and easily conveys all the necessary information. It was a pleasure to participate in the intensive A1 course at your school. (Original) Школа знаходиться у 5хв ходьби від центрального вокзалу, що дуже зручно! Дуже ввічливий, приємний персонал, завжди намагаються вирішити всі проблеми і запитання студентів розглядаючи кожну ситуацію індивідуально. Маленькі групи 2-5 студентів, що дозволяє викладачам приділити увагу кожному учню, відповідно успіхи у вивченні мови можна бачити уже з перших занять. Також я хотіла б відмітити свою викладачку з німецької мови Yvonne Vogt, яка за 2 місяці не тільки заклала стабільний фундамент для подальшого вивчення мови, а ще й зуміла прищепити нам любов до німецької мови. Зразу відчувається що це її покликання, і вона дуже доступно і легко доносить всю необхідну інформацію. Було одне задоволення прийняти участь у інтенсивному А1 курсі у вашій школі.
A big thank you to Vicky from Vox-Sprachschule! She was always very supportive and knew exactly what I needed to focus on to improve my English for my C1 exam.
I feel that I am moving towards my goals, and that Priska is a great teacher. I get plenty of speaking practice, which is super. Priska makes sure that I Get the necessary grammatical exercises, and she is great at explaining the grammatical rules.
(Translated by Google) For two years now, we have been attending an English language course every two weeks for a couple of years. For some time now with a very competent and sympathetic instructor. We are sure to enjoy a special course with her. Our aim is not to reach a high level within a very short time, but we always want to take a small step further and keep the English "warm". Even previous teachers were very competent and we have always had great fun, which in our eyes is also an essential factor. We can highly recommend the VOX language school. (Original) Wir besuchen zu zweit seit ein paar Jahren alle zwei Wochen einen Englischsprachkurs. Seit geraumer Zeit jetzt bei einer äusserst kompetenten und sympathischen Kursleiterin. Wir geniessen sicher einen etwas speziellen Kurs mit ihr. Unser Ziel ist es nicht, innert kürzester Zeit einen hohen Level zu erreichen, sondern wir möchten immer einen kleinen Schritt weiter kommen und das Englisch "warm" halten. Auch vorherige Kursleiter waren sehr kompetent und es hat uns immer grossen Spass gemacht, was in unseren Augen auch ein wesentlicher Faktor ist. Wir können die VOX-Sprachschule wärmstens empfehlen.
(Translated by Google) The organization regarding course determination as well as communication and administration was flawless. I really enjoyed the French course with Olga, she always responded very well to me, which enabled me to achieve my personal learning goals. (Original) Die Organisation bezüglich Kursfindung sowie Kommunikation und Administration war einwandfrei. Der Französischkurs mit Olga hat mir viel Spass gemacht, sie ist immer sehr gut auf mich eingegangen, wodurch ich meine persönlichen Lernziele erreicht habe.
I'm so glad that I found Vox Sprachschule! I strongly recommend this school.
I attended a private A2 German course online and never had any kind of issue. Teacher (Yana) was very professional and always available for the explanations. I learned a lot attending that course. Likely I'll start another course afther the sommer break.
Being a teacher at VOX is a very rich and joyful experience. The VOX method allows the students to get to meet a language from one of the most important sides of it – speaking. Back in the days, when I was learning English and French, a method such as the VOX-method would have helped me a lot and I would have loved to get to know it earlier. VOX provides a learning atmosphere that gives the students a chance to learn a language with a lot of motivation. One of the many advantages is also that the school is located right next to the train station and that is very convenient both for the students and the teachers.
The Vox-languageschool Winterthur gave me a lot of grounding in my English language. I feel very safe for my future exams. I am very grateful to my teacher Leah Bearns, who prepared me very well in all facets of the B1 exam. I would recommend the Vox School to everyone.
I was learning English with the level A2-B1. I had good experiences with this school. My teacher was Tatiana. She is very professional and organized. Tatiana always sensed what exactly I need to improve my knowledge of the language. She is an excellent teacher. No question was left unanswered:) I'm really happy that I had such a good teacher. I attented other courses before and left without progress. This investion was worth it. This location is easily accessible from the HB Zürich.
Vox school is in the complex well organized and offers both private lessons and small-group lessons. I liked also the possibility to attend the course online, that makes it even more flexible and gives you the possibility to attend the course from anywhere. I think that one of the advantages of the school is that the teachers are very well prepared. I am enjoying my German course with Larissa, she is very professional and she has very good teaching skills. I also appreciate that she prepares the class in advance and that she always prepare for me a summary of each lesson, that is very helpful for the learning process. Because of my experience, I strongly recommend Vox school.
90 Súper profesores
Cada uno de los profesores que trabajan en VOX-Sprachschule tienen gran experiencia en lingüística y son apasionados de los idiomas. Para unirse a nuestro grupo, deben superar una entrevista de una hora y media, durante la cual se cubren temas desde fonética y gramática hasta psicología motivacional.
Roxana Colegiu
Saida Olivia
Nathalie Zipes
Daniel Margiotta
Elena Petrovska
Tri Nguyen
Mariano Ramírez
Sébastien Pruvost
Iwona Mlodawska-Waterson
Tatiana Makarova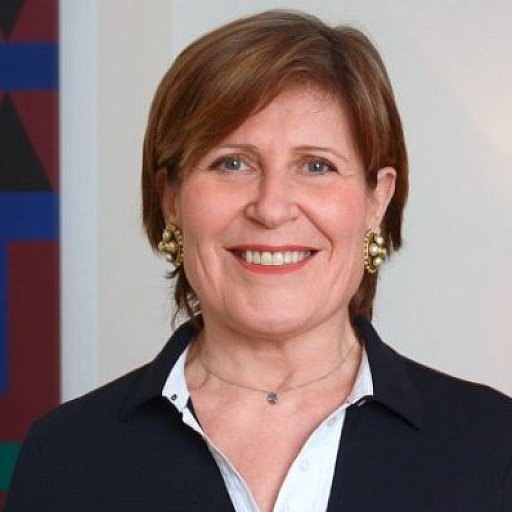 Nathalie Marty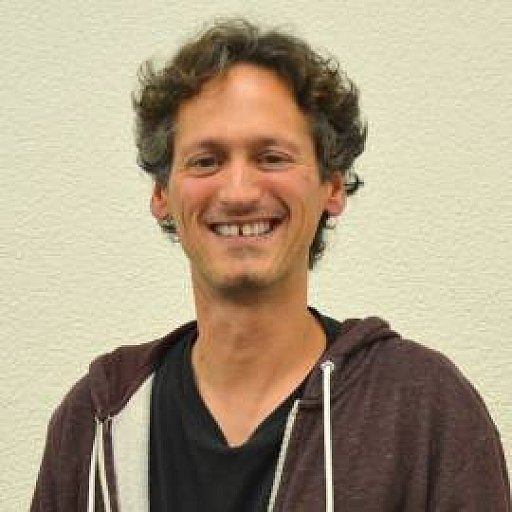 Cedric Balsiger
Ekaterina Leonova
Nicola Giovagnoli
Muchas personas tienen dificultades para aprender un idioma extranjero, ya que tienen barreras psicológicas que les impiden hablar activamente. En VOX - Sprachschule, hemos desarrollado una metodología que te garantiza la posibilidad de superar las dificultades que puedas encontrar cuando buscas la manera más eficiente de aprender cómo hablar. Nuestros profesores prestarán atención constante a tus necesidades de aprendizaje, lo que garantizará el éxito de tu experiencia en VOX- Sprachschule
Hablar es la función más natural del lenguaje. De la misma forma que tu solo puedes aprender a tocar un instrumento practicando constantemente, solo puedes aprender a hablar un idioma, hablando. No escuchando, ni leyendo o tampoco escribiendo. Una vez entrenadas las conexiones de tu cerebro y los músculos responsables del habla, podrás crear hermosas frases de gran profundidad. En VOX- Sprachschule, aprenderás activamente a hablar y de manera rápida y sencilla, llegará la comprensión, leer y escribir.
Nuestra fortaleza
Acercamiento individual
Contactaremos contigo en la próximas 1 hora.
Te ayudaremos a entender lo que es mejor para ti.
Tu consulta no implica compromiso alguno para asistir a ningún curso
Contacto
1
Consulta
Envía tu consulta online o por teléfono Empezar
2
Consulta
Contactaremos contigo en las próximas horas para clarificar tus dudas y sugerirte un curso.
3
Registro
Una vez hayas decidido que curso encaja con tus necesidades, te invitamos a rellenar nuestro formulario de registo.