Cours de langue individuels à Zurich, Winterthur et en ligne
Des cours individuels de qualité avec le plus haut degré de flexibilité
Concentrez-vous sur vos objectifs personnels et profitez pleinement de l'attention d'un/e enseignant/e ayant une formation universitaire en linguistique.
Formulaire de demande de cours
Votre demande n'implique aucun engagement à suivre un cours.
Nous vous contacterons dans les 1 heure.
Vous avez un code de réduction ? Ajoutez-le à l'étape suivante.
Enseignement de qualité
Expérience individuelle
Concentration sur la parole et la prononciation
Enseignants ayant une formation universitaire en linguistique
Situation centrale
Leçon d'essai gratuite
Demande. Soumettez votre demande en ligne ou par téléphone.
Consultation. Nous vous contacterons dans les 1 heure pour clarifier vos besoins et vous proposer un cours.
Inscription. Une fois que vous aurez décidé quel cours vous convient, nous vous inviterons à signer notre formulaire d'inscription.
Enseignants professionnels
Vous ne serez enseigné que par des professeurs soigneusement sélectionnés ayant une formation universitaire en linguistique.

Concentration sur la parole
La parole est au cœur de notre méthode d'enseignement : C'est seulement en parlant que vous pouvez apprendre à parler.

3-5 participants
La qualité de l'enseignement est importante pour nous, c'est pourquoi nous ne formons que des groupes de participants de 3 à 5.

Des progrès rapides
Nous évitons de diviser le contenu de chaque niveau en plusieurs unités. En d'autres termes, nous visons toujours à compléter un niveau dans un cours, c'est-à-dire que vous ne rencontrerez pas de catégories de cours telles que A1.1 ou A1.2 à VOX École de Langues.
Professeurs de classe universitaire
Les écoles sont situées à quelques minutes de la gare centrale de Zurich et de Winterthur.

Leçon d'essai
Si vous n'êtes pas sûr de vouloir vous inscrire à un cours, nous pouvons toujours vous organiser une leçon d'essai gratuite.

Very good language school.
(Translated by Google) I really liked the course. Our teacher Leah has been very responsive to our goals and needs and has managed to bring them under one roof. I made the greatest progress in speaking. The many conversations during the lessons have enabled me to speak a lot more fluently and has expanded my active vocabulary. With Leah we often looked at the origin of the word, the exact meaning and the "area of ​​use" of new vocabulary, which made it a lot easier for me to remember and understand them. Leah's attentive and personable way of teaching suited me very well. I would go back to class with her in a heartbeat. Nothing comes to my mind spontaneously that could have been done better, except maybe that we only received the books in the middle of the course, which firstly wasn't your fault and secondly didn't bother me at all. Leah managed it great :) (Original) Der Kurs hat mir richtig gut gefallen. Unsere Lehrerin Leah ist super auf unsere Ziele und Bedürfnisse eingegangen und hat es geschafft diese unter einen Hut zu bringen. Den grössten Fortschritt habe ich beim Sprechen gemacht. Die vielen Unterhaltungen während den Lektionen haben es mir ermöglicht nun einiges fliessender sprechen zu können und hat meinen aktiven Wortschatz erweitert. Wir haben mit Leah oft die Wortherkunft, die genaue Bedeutung und den "Verwendungsbereich" von neuen Vokabeln angeschaut, was es mir enorm erleichtert hat mir diese zu merken und zu verstehen. Leahs aufmerksame und sympathische Art zu unterrichten hat sehr gut zu mir gepasst. Ich würde sofort wieder zu ihr in den Unterricht gehen. Gerade spontan kommt mir nichts in den Sinn, das man hätte besser machen können, ausser vielleicht dass wir die Bücher erst Mitte des Kurses erhalten haben, was erstens nicht euer Fehler war und zweitens gar nicht so gestört hat. Leah hat das super gemanagt :)
(Translated by Google) academically trained teachers, pleasant classroom climate, a little thin walls in the building. I can only recommend the school :) (Original) akademisch ausgebildete Lehrer, angenehmes Unterrichtsklima, ein wenig dünne Wände im Gebäude. Die Schule kann ich nur empfehlen :)
(Translated by Google) I enjoyed the German courses B1 and B2, I am completely satisfied! We had a small group and talked a lot during the class, that was great! The teachers are professional and nice. Thank you so much! (Original) Die Deutschkurse B1 und B2 sind mir gefallen, ich bin völlig zufrieden! Wir hatten eine kleine Gruppe und sprachen viel Zeit während des Unterrichts, das war super! Die Lehrerinnen sind professionell und nett. Vielen Dank!
Please find below your text if you wish to leave it after the rating: I'm extremely happy with my classes with Solange. I feel there is a good balance between conversation and grammar, and I believe I'm improving every week. I look forward to continuing with her for the next levels. Thank you!
After 13+ years in Switzerland I finally enrolled myself in super intensive German lessons A1 and chose VOX based on stellar online reviews. I can fully echo all the positive reviews as the class sizes are small and ideal for learning and the instructors (Felicity) are extremely patient and awesome. Registration is a breeze and the central location makes it easily accessible via public transportation. Looking forward to A2 and I can definitely recommend VOX to anyone who is ready to learn German!
I am super happy with my experience with VOX. The online intensive three-month course has helped me greatly, and I like how small the classes are. My teacher Anna is just fantastic! Super motivating, helpful, and truly wants us to succeed on our language journey ☺️ I highly recommend VOX
(Translated by Google) I really enjoyed the experience of taking an online course. Super practical and has given me wonderful progress (Original) Die Erfahrung, einen Online-Kurs zu belegen, hat mir gut gefallen. Super praktisch und hat mir einen wunderbaren Fortschritt gebracht
(Translated by Google) Last autumn I took private lessons in French for several weeks and was very satisfied with the support and preparation of the language teacher. We made the course very dynamic and focused on speaking. On the one hand, he recognized individual weaknesses and placed the learning focus on them, and on the other hand, he was always able to answer spontaneous questions about the French language confidently and well. I can definitely recommend the language school without reservation! (Original) Im letzten Herbst habe ich über mehrere Wochen Privatstunden in Französisch besucht und war mit der Betreuung und Vorbereitungs des Sprachlehrers sehr zufrieden. Wir haben den Kurs sehr dynamisch ausgestaltet und den Fokus aufs Sprechen gelegt. Dabei hat er einerseits individuelle Schwächen erkannt und darauf den Lernfokus gelegt und andererseits konnte er immer wieder auftauchende Spontanfragen zur französischen Sprache stets souverän und gut beantworten. Kann die Sprachschule auf jeden Fall uneingeschränkt weiterempfehlen!
(Translated by Google) Very good team that responds competently and diversely to the students and customers. (Original) Sehr gutes Team, das kompetent und vielfältig auf die Studenten und Kunden eingeht.
I'm in an A1 German course here and not only am I progressing in my language ability but I am enjoying my classes a lot. My teacher, Cristina, is top-notch and makes sure each lesson is fun while also pushing each of us to learn and be more confident in German. I highly recommend Vox for anyone looking to learn a new language. Also the location of the school is very convenient and easy to get to.
93 Super Teachers
Tous les enseignants de la VOX École de Langues ont une formation en linguistique et sont passionnés par les langues. Pour rejoindre l'équipe, ils doivent passer un entretien difficile d'une heure et demie, au cours duquel nous abordons des sujets allant de la phonétique et de la grammaire à la psychologie motivationnelle.
Solange Morel
Noelia Novo
Timo Schenk
Maria Sokolova
Polina Chesheva
Yana Antonova
Isabel Rodrigues
Julia Ramírez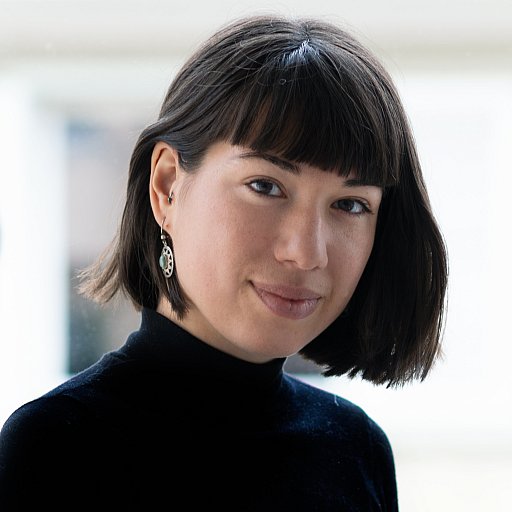 Maya Olah
Alys Boote
Michaela Vitsentzaki
Nora Wilhelm
Victoria Buck
Sabrina Büchi
De nombreuses personnes ont du mal à apprendre une langue étrangère en raison des barrières psychologiques qui les empêchent de parler activement. À l'École de Langues VOX nous avons développé une méthodologie qui vous donne la possibilité de surmonter toutes les difficultés que vous pouvez rencontrer lorsque vous cherchez le moyen le plus efficace d'apprendre à parler. Nos enseignants seront constamment attentifs à vos besoins d'apprentissage individuels, ce qui est garanti pour faire de votre expérience à l'École de Langues VOX une réussite.
Parler est la fonction la plus naturelle du langage. De la même manière que vous ne pouvez apprendre à jouer un instrument qu'en vous exerçant activement, vous ne pouvez apprendre à parler une langue qu'en parlant - et non en écoutant, en lisant ou en écrivant. Une fois que les connexions entre votre cerveau et les muscles responsables de la parole ont été entraînées, vous pouvez produire des phrases qui sonnent bien. À l'école de langues VOX, vous apprendrez à parler activement - la compréhension, la lecture et l'écriture suivront facilement.
Notre force
Approche individuelle
Nous vous contacterons dans les 1 heure.
Nous vous aiderons à comprendre ce qui est le mieux pour vous.
Votre demande n'implique aucun engagement à suivre un cours.
Contact
1
Demande
Soumettez votre demande en ligne ou par téléphone. Lancer
2
Consultation
Nous vous contacterons dans les 1 heure pour clarifier vos besoins et vous proposer un cours.
3
Inscription
Une fois que vous aurez décidé quel cours vous convient, nous vous inviterons à signer notre formulaire d'inscription.