Formulario de consulta del curso
Tu consulta no implica ningún compromiso de asistir a un curso.
Te contactaremos en las siguientes 1 hora.
¿Tienes un código de descuento? Lo puedes validar en el siguiente paso.
Enseñanza de calidad
Experiencia individual
Enfocado en la expresión oral y la pronunciación
Grupos pequeños de 2-5 participantes
profesores con experiencia en lingüística
Localización central
Clase de prueba gratis
Consulta. Envía tu solicitud online o por teléfono
Consulta. Contactaremos contigo en las próximas horas para clarificar tus dudas y sugerirte un curso.
Registro. Una vez hayas decidido que curso encaja con tus necesidades, te invitamos a rellenar nuestro formulario de registo.
Docentes de clase universitaria
Los profesores que te enseñarán han sido cuidadosamente seleccionados por su gran experiencia en lingüistíca.

Enfocado en la expresión oral
La expresión oral es el núcleo de nuestro método de enseñanza. Es mediante el habla que puedes aprender a hablar un idioma.

Máx. 2-5 participantes
La enseñanza de calidad nos importa, es por ello, que solo enseñamos en grupos de 2-5 participantes.

Progreso rápido
Evitamos dividir el contenido de cada nivel en demasiadas unidades. En otras palabras, aspiramos siempre a completar un nivel en un curso. Por ejemplo, no encontrarás categorías, tales como A1.1 o A1.2 en VOX-Sprachschule.
Localización central
Las escuelas están a un par de minutos de la estación central de tren de Zúrich y Winterthur.

Clase de prueba
Si no estás seguro de unirte al curso, podemos organizar una clase de prueba totalmente gratis.

Vox Language School has an amazing philosophy when it comes to teaching and language learning. The students are in the centre of attention and their needs and wants are focused on with empathy and interest. The whole team is warm and welcoming and as a teacher I especially appreciate the recognition from my students and boss. I can definitely recommend this school to anyone - students and teachers!
(Translated by Google) I am currently attending the Vox language school in Winterthur and can only recommend it. Super nice people and they really help you to achieve your goal 👍👍👍😁😁😁 (Original) Ich besuche momentan die Vox- Sprachschule in Winterthur und kann es nur weiterempfehlen super nette Leute und sie helfen dir wirklich dein Ziel zu erreichen 👍👍👍😁😁😁
(Translated by Google) Leonie is an excellent teacher! She tries hard. Her lessons are well structured and helpful. Thank you very much, I am very satisfied. (Original) Leonie ist eine ausgezeichnete Lehrerin! Sie gibt sich viel Mühe. Ihre Lektionen sind gut strukturiert und hilfsreiche. Vielen Dank ich bien sehr zufrieden.
(Translated by Google) I took part in the online intensive German course level C1 and am completely satisfied with my experience at the Vox language school. Communication with the secretariat was always friendly, quick and very helpful. The teacher was not only very competent, but also always available. The intensive course has 3 lessons of 120 minutes each per week, but students should plan plenty of study hours between lessons. In class, the grammar rules are repeated, exercises for text comprehension and listening comprehension are carried out and pronunciation is improved. The teacher assigns written or oral tasks for the whole class, but if you have great difficulty with certain topics, you will also be helped with individual tasks. The written work is also corrected every time and this helps a lot when preparing for the written part of the exam. (Original) Ich habe an dem Online-Intensiv-Deutschkurs Niveau C1 teilgenommen und bin mit meiner Erfahrung bei der Vox-Sprachschule voll und ganz zufrieden. Die Kommunikation mit dem Sekretariat war immer freundlich, schnell und sehr hilfreich. Die Lehrerin war nicht nur sehr kompetent, sondern immer verfügbar. Beim Intensivkurs gibt es 3 Unterrichtsstunden à 120 Minuten pro Woche, aber die Studentinnen/Studenten sollen viele Lernstunden zwischen den Unterrichtsstunden einplanen. Im Unterricht werden die Grammatikregeln wiederholt, Übungen zum Textverständnis und Hörverständnis durchgeführt und die Aussprache verbessert. Die Lehrerin vergibt jeweils schriftliche oder mündliche Aufgaben für die ganze Klasse, aber, wenn Man große Schwierigkeiten mit bestimmten Themen hat, wird ihm auch bei einzelnen Aufgaben geholfen. Die schriftlichen Arbeiten werden auch jedes Mal korrigiert und das hilft sehr bei der Vorbereitung auf den schriftlichen Teil der Prüfung.
The best language school for immigrants. Very reliable and responsive team, great teachers and also comfortable classes in heart of the city. I improved myself a lot with two courses already, and gladly will attend for more. Also the schedule might be flexible and they help with any questions I have. Thank you VOX! Keep going 🤗
Great learning experience! I recommend this school to anybody who wants to get a step forward with his/her speaking skills. Class size of 3 to 5 students allows you to take advantage of every minute of the lessons.
Most excellent place to learn German I have found. Good mix of teaching and speaking practice.
Great experience. Anna is a very thoughtful teacher .Her lessons were engaging, useful, and she was very patient.Always encouraging her students to try. I would highly recommend
I'm so glad that I found Vox Sprachschule! I strongly recommend this school.
This is an excellent language school. I was looking for a flexible program that could accommodate my work and travel schedule, and yet allow me to gain a working knowledge of German fairly quickly. The staff at VOX-sprachschule were incredibly cooperative and helpful. With their assistance I was able to find the right level and schedule for lessons. In my case this was private lessons via video. But am sure the group lessons are excellent as well. The teaching materials and the quality of instruction is really superb. I am especially pleased with my instructor, Isabelle Wegmüller, who is very knowledgeable, patient and fun. I am making good progress and expect to continue on with my lessons for the foreseeable future. I highly recommend this language school.
I have just finished my Second Course with VOX Language school in Winterthur and I will be coming back for more in Winter 2022. Olga is a fantastic teacher working through the course at a good pace. She makes sure everyone gets a chance to talk during the class and makes a really nice atmosphere. If you are thinking of doing a course don't hesitate just book it. I highly recommend Vox.
(Translated by Google) Everything was very good, especially the teacher Leonie. She takes classes seriously and tries to teach everyone. I can only criticize the room, which was very small. The room is room 6 on the 5th floor. Finally, I would like to thank you for the fair costs. Love from Yasin (Original) Alles war sehr gut, insbesondere die Lehrerin Leonie. Sie nimmt den Unterricht ernst und versucht, alle beizubringen. Kritik kann ich nur über den Raum nennen, der sehr klein war. Der Raum ist im 5.Stock Zimmer 6. Ich bedanke mich bei Ihnen schliesslich für die faire Kosten. Lieben Gruss Yasin
85 Súper profesores
Cada uno de los profesores que trabajan en VOX-Sprachschule tienen gran experiencia en lingüística y son apasionados de los idiomas. Para unirse a nuestro grupo, deben superar una entrevista de una hora y media, durante la cual se cubren temas desde fonética y gramática hasta psicología motivacional.
Kathleen Painter
Dzmitry Vinahradau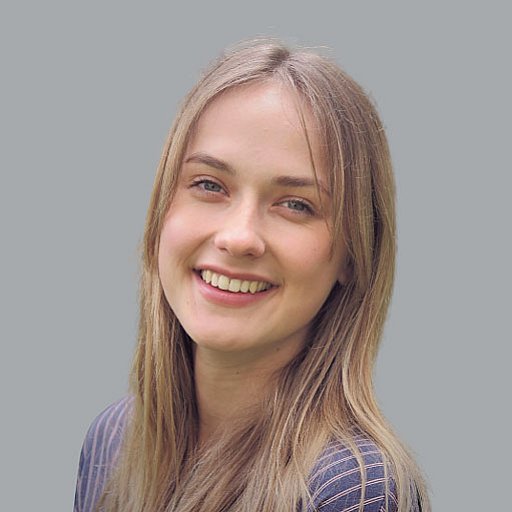 Nora Wilhelm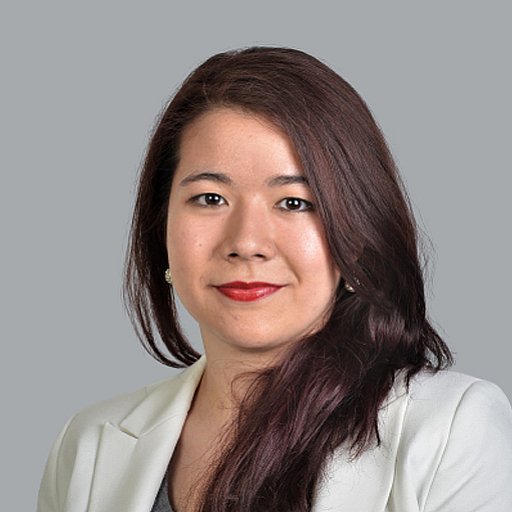 Isabelle Wegmüller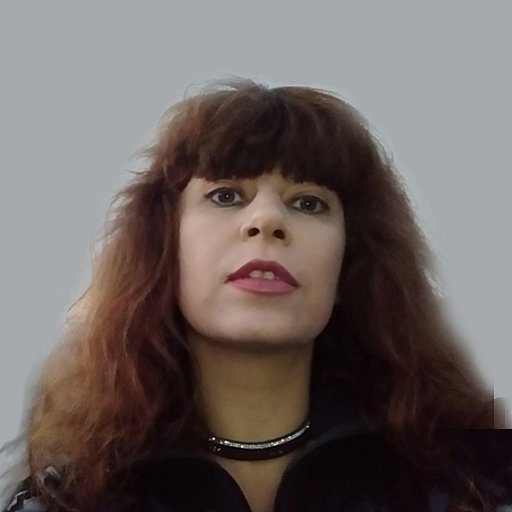 Оksana Zhvanko
Michaela Vitsentzaki
Elena Trishina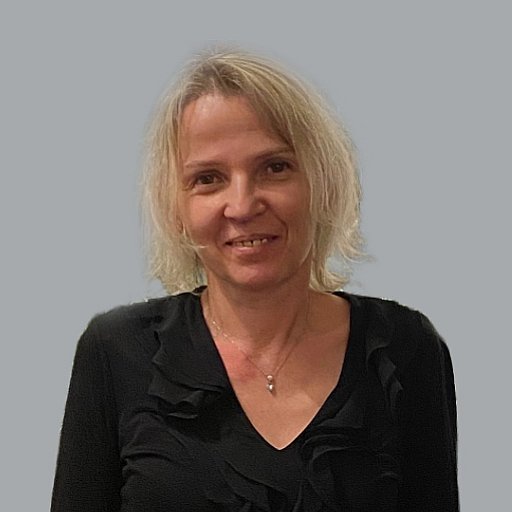 Vera Markova
Patricia Noleto
Rim Sharif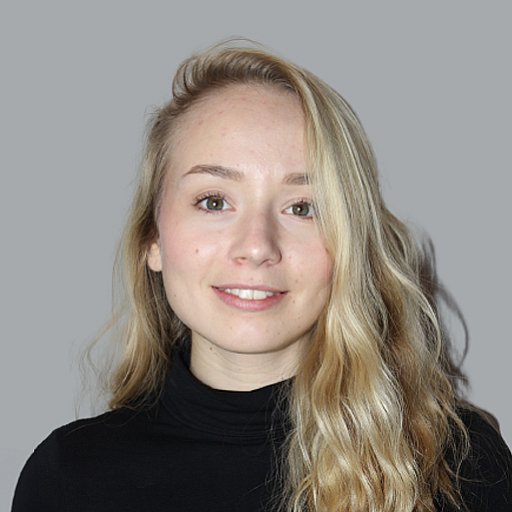 Lilli Stuhlmann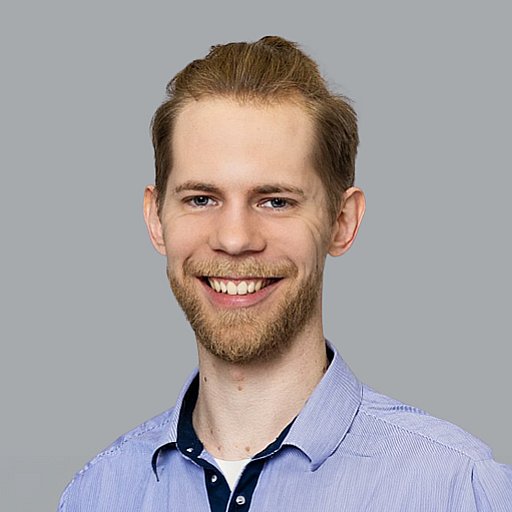 Michael Stähli
Marion Bärtschi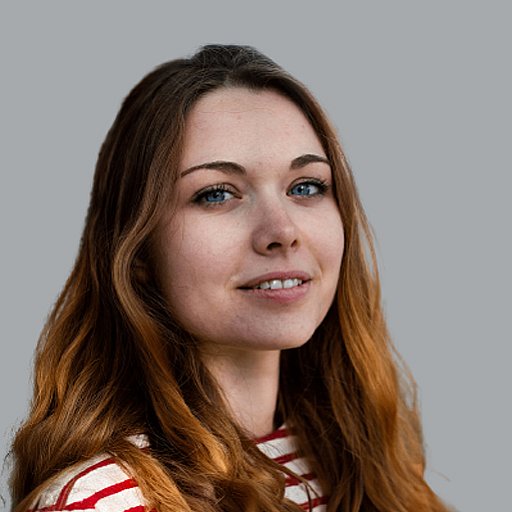 Sarah Toussaint