Cours de Arabe en ligne
Expérience individualisée d'apprentissage à distance dans un petit groupe de 2-4 participants
Haute qualité cours de Arabe en ligne, dispensés par des enseignants ayant une formation universitaire en linguistique.
Formulaire de demande de cours
Votre demande n'implique aucun engagement à suivre un cours.
Nous vous contacterons dans les 1 heure.
Vous avez un code de réduction ? Ajoutez-le à l'étape suivante.
Enseignement de qualité
Expérience individuelle
Concentration sur la parole et la prononciation
Petits groupes de participants 2-4
Enseignants ayant une formation universitaire en linguistique
Leçon d'essai gratuite
Demande. Soumettez votre demande en ligne ou par téléphone.
Consultation. Nous vous contacterons dans les 1 heure pour clarifier vos besoins et vous proposer un cours.
Inscription. Une fois que vous aurez décidé quel cours vous convient, nous vous inviterons à signer notre formulaire d'inscription.
Professeurs de classe universitaire
Vous ne serez enseigné(e) que par des professeurs soigneusement sélectionnés ayant une formation universitaire en linguistique. Tous nos enseignants reçoivent une formation pour enseigner en ligne de manière professionnelle avec les derniers outils et infrastructures.

Concentration sur la parole
La parole est au cœur de notre méthode d'enseignement : C'est seulement en parlant que vous pouvez apprendre à parler.

2-4 participants
La qualité de l'enseignement est importante pour nous, c'est pourquoi nous ne formons que des groupes de participants de 2 à 4.

Des progrès rapides
Nous évitons de diviser le contenu de chaque niveau en plusieurs unités. En d'autres termes, nous visons toujours à compléter un niveau dans un cours, c'est-à-dire que vous ne rencontrerez pas de catégories de cours telles que A1.1 ou A1.2 à VOX École de Langues.
N'importe où
Ne vous limitez pas à un seul endroit ! Assistez à votre cours en ligne depuis chez vous, à votre bureau ou sur votre canapé, pendant que vous êtes en voyage d'affaires ou que vous vous détendez à la plage.

Leçon d'essai
Si vous n'êtes pas sûr de vouloir vous inscrire à un cours, nous pouvons toujours vous organiser une leçon d'essai gratuite.

Infrastructures avancées
Nos enseignant(e)s sont équipé(e)s d'ordinateurs modernes avec des caméras haute résolution, des connexions Internet rapides et des microphones antibruit pour assurer une qualité d'image et de vidéo optimale.
Qualité
Chez VOX, nous prenons en considération les commentaires de nos clients et améliorons nos services en conséquence. Vous recevrez toute l'attention de votre professeur et de la direction de l'école, afin que vous puissiez atteindre vos objectifs. Vos préoccupations seront traitées rapidement et sans bureaucratie.
I am very satisfied with my lessons with Isabel. She is a pedagogue and professional teacher. She listened to my needs and adapted the exercises accordingly. We put a focus on oral expression and acquisition of vocabulary. We also worked on important grammar aspects and written expression. I confirm that I have learned things and improved my level thanks to Isabel's teaching. She is skilled and able to adapt precisely to the needs. Please, congratulate her on my behalf. I also congratulate you and your institution for your seriousness.
I went to VOX for A2-B2 German courses and I plan to continue taking another courses with this school. I did not like classes in Bellingua and Vox, unlike Bellingua, is very flexible and found a perfect option for me. I had a great teacher Nathalie, the groups were always small (2-3 people in my case). So there is enough attention for everyone. We spoke a lot at the class and did not spent time doing boring grammar exercises. What is very important is that the school has adapted very fast and well to the corona-reality. The distant learning is organized perfectly, as well as the classroom learning. I highly recommend Vox!
I took B1 course and the atmosphere was really good and our teacher was very kind. I enjoyed this class very much. Small group worked very good to me.
(Translated by Google) I am happy with the course. I liked the flexibility best. I hope I am close enough to my goal to pass the C1 exam. I can't think of anything spontaneously that you could have done better. Therefore: thumbs up !! (Original) Ich bin zufrieden mit dem Kurs. Am besten hat mir die Flexibilität gefallen. Ich hoffe, ich bin meinem Ziel genug nah, um die Prüfung im C1 zu bestehen. Spontan fällt mir nichts ein, was Sie hätten besser machen können. Deshalb: Daumen hoch!!
I honestly have to say I'm truly satisfied by the course you are providing. Cristina is a highly professional teacher and she really cares about our improvements. She is always at your disposal for any request and despite the limited time available she does manage to organize the lessons in order to cover both theory and practice. In addition, I think there is a perfect balancing of homework load, always with a view to the achievements of the objectives required to prepare for the A1 exam.
(Translated by Google) In addition to a central location and a motivated and qualified team, Vox offers a results-based method that makes speaking easy. This approach was new for me as a teacher and as a student and immediately impressed me. (Original) Neben einem zentralen Standort und einem motivierten und qualifizierten Team, bietet Vox eine ergebnisbezogene Methode, welche schnell zum Sprechen führt. Dieser Ansatz war für mich als Lehrer sowie als Schüler neu und hat mich auf Anhieb begeistert.
VOX is not only a different school for people who want to learn a new language, but for teachers as well! Small groups, tailored courses and a focus on speaking provied a unique experience for everyone. I'm honoured to be part of the team!
I did B2 German course and I absolutely recommend it. The course with Agnieszka has been amazing! Aga's teaching style is fantastic and she always manages to make learning pleasant and fun. I definitely improved my grammar skills which was what I was hoping for. One of my favorite parts is that Aga always uses examples from real life so I could implement what I had learned in the very same evening during conversations with my friends and family. That boosts motivation a lot. Plus the more 'dramatic' expressions (such as: dieser Zug ist abgefahren, hier hört der Spass auf) make it easier to remember and are fun to use afterwards. We were often asked what we would like to do more so I can't say anything was missing. I really wouldn't know how to improve the course, it was already above my expectations :)
Please find below your text if you wish to leave it after the rating: I'm extremely happy with my classes with Solange. I feel there is a good balance between conversation and grammar, and I believe I'm improving every week. I look forward to continuing with her for the next levels. Thank you!
(Translated by Google) Both professional, as well as interesting and exciting lessons. My teacher enjoys her work and I am satisfied with my progress. I can only recommend this school. Carlo (Original) Sowohl professioneller, als auch interessanter und spannender Unterricht. Meine Lehererin hat Freude mit ihrer Arbeit, und ich bin zufrieden mit meinen Vorschritten. Ich kann diese Schule nur empfehlen. Carlo
(Translated by Google) I am very happy with my teacher Agnieszka. After each lesson, I notice that I am learning a lot because she does it very well. So my feeling is that the school works with very successful, professional teachers. I recommend the VOX school to anyone who wants to learn a foreign language. (Original) Ich bin sehr zufrieden mit meiner Lehrerin Agnieszka. Nach jedem Unterricht merke ich, dass ich viel lerne weil sie das ganze einfach sehr gut macht. Deshalb ist mein Gefühl, dass die Schule mit sehr erfolgreichen, professionellen Lehrern arbeitet. Ich empfehle die Schule VOX jeden, der eine Fremdsprache lernen möchte.
Review from my partner Kathleen Izzat I do feel that I am moving towards my goals with this language course and there is enough speaking practice. The lessons are interesting and Priska is very friendly and patient, often encouraging the students to find or to work out the correct answer by ourselves initially, then using help from co-students before stepping in to assist and advise. We are given plenty of relevant, everyday examples of the language in use and are supported well when we try to use German to describe our own experiences and thoughts. Looking back through the course book I can see that the new information being provided very cleverly flows throughout each chapter, as well as from chapter to chapter - it's a well written course book. I would however, as a memory aid, prefer the book to be more colourful (for example, as in Hueber's Schritte plus series) but that's just my own preference. It's not a problem though and it forces me to make my own notes, but that does take up a lot of home time on this intensive course. Overall though I am very pleased with this course
77 Super Teachers
Tous les enseignants de la VOX École de Langues ont une formation en linguistique et sont passionnés par les langues. Pour rejoindre l'équipe, ils doivent passer un entretien difficile d'une heure et demie, au cours duquel nous abordons des sujets allant de la phonétique et de la grammaire à la psychologie motivationnelle.
Solange Morel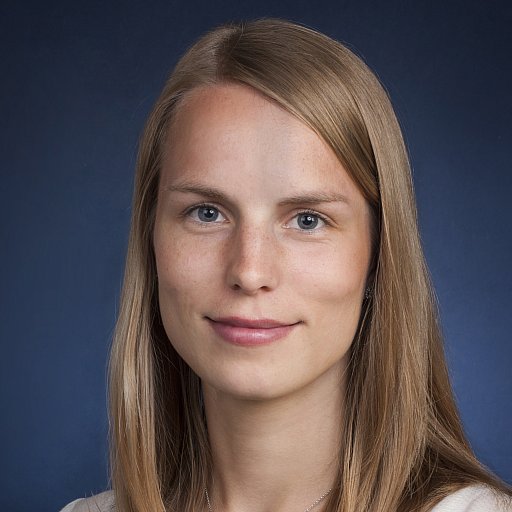 Miriam Bastian
Michael Stähli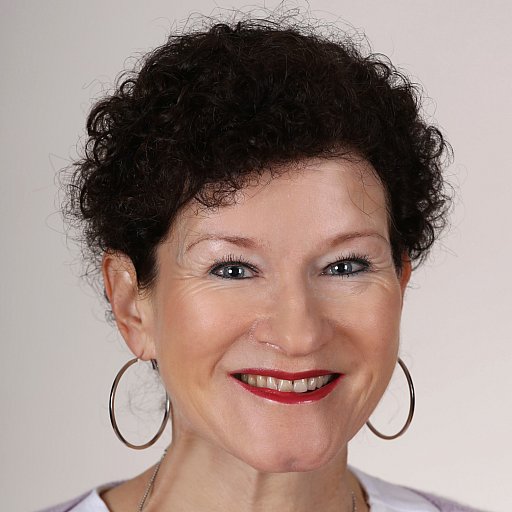 Susan Lüthi
Kirsten Bessesen
Gabriela Hirt
Olga Sotnikova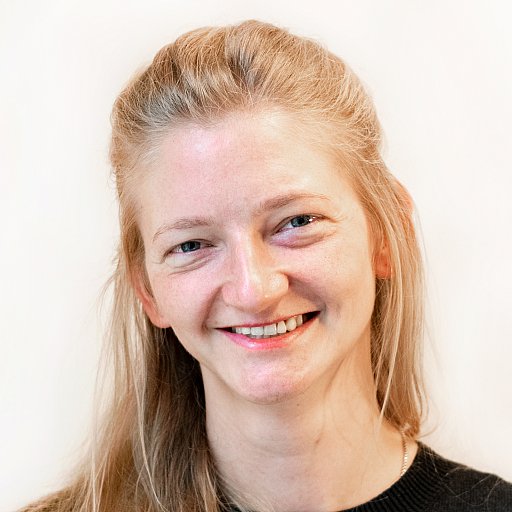 Felicity Brunner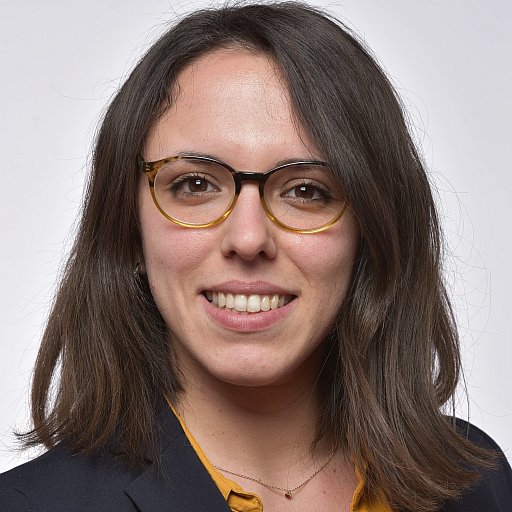 Chiara Milan
Larissa Riner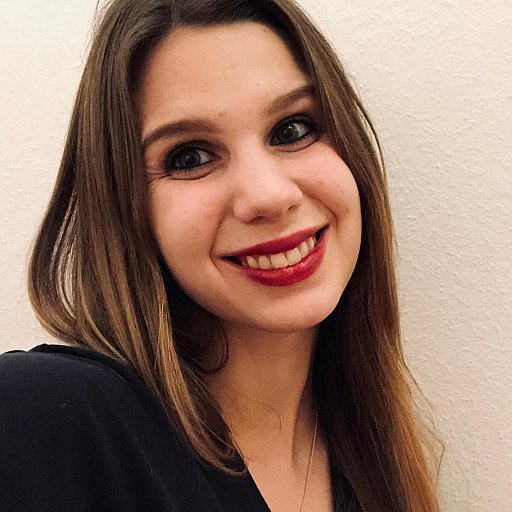 Kristina Denser
Julia Sutter
Marcella Ranalli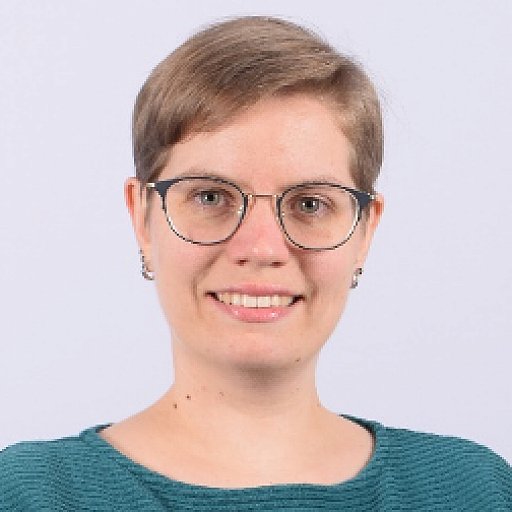 Rebecca Bürgi
Beaucoup de gens ont du mal à apprendre Arabe en ligne parce que la distance entre le professeur et l'élève semble plus grande que dans le monde physique. À l'École de Langues VOX, nous avons développé une méthodologie qui vous permet de participer intensivement à chaque leçon, vous permettant ainsi de surmonter les défis de la distance physique inhérents aux leçons en ligne.
Parler est la fonction la plus naturelle du langage. De la même manière que vous ne pouvez apprendre à jouer un instrument qu'en vous exerçant activement, vous ne pouvez apprendre à parler une langue qu'en parlant - et non en écoutant, en lisant ou en écrivant. Une fois que les connexions entre votre cerveau et les muscles responsables de la parole ont été entraînées, vous pouvez produire des phrases qui sonnent bien. À l'école de langues VOX, vous apprendrez à parler activement - la compréhension, la lecture et l'écriture suivront facilement.
Notre force
Approche individuelle
Nous vous contacterons dans les 1 heure.
Nous vous aiderons à comprendre ce qui est le mieux pour vous.
Votre demande n'implique aucun engagement à suivre un cours.
Contact
1
Demande
Soumettez votre demande en ligne ou par téléphone. Lancer
2
Consultation
Nous vous contacterons dans les 1 heure pour clarifier vos besoins et vous proposer un cours.
3
Inscription
Une fois que vous aurez décidé quel cours vous convient, nous vous inviterons à signer notre formulaire d'inscription.