Formulaire de demande de cours
Votre demande n'implique aucun engagement à suivre un cours.
Nous vous contacterons dans les 1 heure.
Vous avez un code de réduction ? Ajoutez-le à l'étape suivante.
Enseignement de qualité
Expérience individuelle
Concentration sur la parole et la prononciation
Petits groupes de participants 2-5
Enseignants ayant une formation universitaire en linguistique
Situation centrale
Leçon d'essai gratuite
Demande. Soumettez votre demande en ligne ou par téléphone.
Consultation. Nous vous contacterons dans les 1 heure pour clarifier vos besoins et vous proposer un cours.
Inscription. Une fois que vous aurez décidé quel cours vous convient, nous vous inviterons à signer notre formulaire d'inscription.
Enseignants professionnels
Vous ne serez enseigné que par des professeurs soigneusement sélectionnés ayant une formation universitaire en linguistique.

Concentration sur la parole
La parole est au cœur de notre méthode d'enseignement : C'est seulement en parlant que vous pouvez apprendre à parler.

2-5 participants
La qualité de l'enseignement est importante pour nous, c'est pourquoi nous ne formons que des groupes de participants de 2 à 5.

Des progrès rapides
Nous évitons de diviser le contenu de chaque niveau en plusieurs unités. En d'autres termes, nous visons toujours à compléter un niveau dans un cours, c'est-à-dire que vous ne rencontrerez pas de catégories de cours telles que A1.1 ou A1.2 à VOX École de Langues.
Professeurs de classe universitaire
Les écoles sont situées à quelques minutes de la gare centrale de Zurich et de Winterthur.

Leçon d'essai
Si vous n'êtes pas sûr de vouloir vous inscrire à un cours, nous pouvons toujours vous organiser une leçon d'essai gratuite.

Awesome location. Great language courses with focus on getting people to fluently speak the new language.
(Translated by Google) I am currently attending the Vox language school in Winterthur and can only recommend it. Super nice people and they really help you to achieve your goal 👍👍👍😁😁😁 (Original) Ich besuche momentan die Vox- Sprachschule in Winterthur und kann es nur weiterempfehlen super nette Leute und sie helfen dir wirklich dein Ziel zu erreichen 👍👍👍😁😁😁
Last spring I enrolled to the B1 German course in a team of five and Alexander Lips as our teacher. I am very happy with my decision and I can definitely recommend it. Alexander is a great teacher with a lot of knowledge and experience. He was very supportive throughout the course and he always encouraged me to speak more and corrected my mistakes in a constructive way. He also gave me useful tips and tricks on how to pronounce words correctly and how to avoid common errors. He made the lessons fun and engaging by using different materials and activities. Alexander also explained the grammar rules clearly and thoroughly. He used simple and easy-to-understand examples to illustrate the concepts and showed me how to apply them in different contexts. He also provided me with exercises and homework to practice what I learned and to reinforce my knowledge. He always checked my answers and gave me feedback on how to improve them. Our teacher was also very flexible and responsive to our needs. He asked us what our goals and expectations were at the beginning of the course and tailored the lessons accordingly. He also regularly asked us if we had any questions or suggestions and adjusted the pace and content of the lessons based on our feedback. I would highly recommend this German course to anyone who wants to learn or improve their German skills. Alexander is a professional and great teacher who knows how to teach the language effectively and enjoyably. He helped me achieve my learning objectives and made me feel more confident and comfortable in speaking and understanding German. He is one of the best teachers I have ever had.
Vox Sprachschule has been a great service provider for dependable German learning courses. Customer communication has been great and trustworthy. I was able to revise my German lessons taken earlier and feel confident that I will be able to take the A2 Telc exam successfully. My thanks goes to my tutor Isabelle W. who was instrumental in taking me through the paces with her genuine encoragement and knowledgeable inputs. I wish the school and all its tutors all the best.
I have just completed A1 German intensive with Ruben and I have to say, it really makes a difference when you have a teacher who is truly passionate about what they are teaching. The course felt well organised and I felt comfortable making mistakes (lots of them!) I would highly recommend this course for beginners as it gives you a great base line and understanding of how the language works. Danke Ruben & VOX
(Translated by Google) Dear Ms Poulkas, The course with Yana was quite insightful. I talked a lot during the course and she helped me a lot to correct my mistakes. Yana took the course in a complicated situation, with a lot of upcoming lessons and little time to work, but she managed to streamline the content to clarify the most important and fundamental points. I need some time to practice everything I learned and oriented so I can continue learning with the B2 course. Best regards Rodrigo Aires (Original) Liebe Frau Poulkas, Der Kurs mit Yana war ziemlich aufschlussreich. Ich habe während des Kurses viel geredet und sie hat mir sehr geholfen, meine Fehler zu korrigieren. Yana nahm an dem Kurs in einer komplizierten Situation teil, mit vielen anstehenden Lektionen und wenig Zeit zum Arbeiten, aber sie schaffte es, den Inhalt zu optimieren, um die wichtigsten und grundlegenden Punkte zu klären. Ich brauche etwas Zeit, um alles Gelernte und Orientierte zu üben, damit ich mit dem B2-Kurs weiter lernen kann. Freundliche Grüsse Rodrigo Aires
(Translated by Google) I am very satisfied with the language course - the teachers are very professional and I was able to improve my English skills a lot. Thank you! (Original) Bin sehr zufrieden mit dem Sprachkurs - Die Leher sind sehr professionell und ich konnte meine Englischkenntnisse dadurch stark verbessern. Vielen Dank!
With VOX-Sprachschule I was able to improve a lot with German. The Language has opened Doors for me and VOX-Sprachschule and my teacher Silvan Plattner made part of it. I gonna miss the online lessons, very good. Tiptop
I really appreciated to learn at Vox-Sprachschule. Learning in small groups is far more efficient and motivating compared to big groups where the levels of the students are too differents. The organisation was very flexible and fund great solutions to fit both mine and the school interests. They were very reactive against corona situation. I really recommend this school and my great teachers Cedric and Kristina.
I couldn't be happier with my A1 online German course with VOX! The team has been enormously professional and responsive, providing great support all through the course. And my instructor, Maria...WOW!! As a former educator, I've been extremely impressed by her level of knowledge AND her ability to explain every single question clearly and completely. Maria is a seriously talented German teacher--ask for her, though I'm sure VOX has a full team of great teachers to offer. FIVE GOLD STARS for my A1 German course with VOX. Would give more if possible!
Great teachers, flexible schedule, convenient location - I enjoyed my German B2 and C1 classes I had with VOX.
84 Super Teachers
Tous les enseignants de la VOX École de Langues ont une formation en linguistique et sont passionnés par les langues. Pour rejoindre l'équipe, ils doivent passer un entretien difficile d'une heure et demie, au cours duquel nous abordons des sujets allant de la phonétique et de la grammaire à la psychologie motivationnelle.
Victoria Buck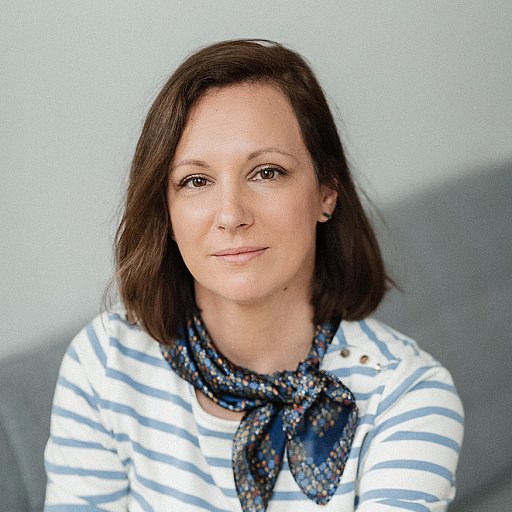 Antonia O'Brien
Thea Rathmann
Patrick Mächler
Shreya Kapoor
Angelina Sorokina
Salome Leuenberger
Dzmitry Nenashau
Michaela Vitsentzaki
Ruth Tuschewski
Maria Sokolova
Julia Levina
Anastasia Silyukova
Philippe Wiederkehr