Modulo richiesta info sul corso
La tua richiesta non implica l'obbligo di iscriversi ad alcun corso.
Ti contatteremo entro 1 ora.
Avete un codice sconto? Inseritelo nella fase successiva.
Insegnamento di qualità
Esperienza individuale
Focus sulla comunicazione orale e sulla pronuncia
Gruppi piccoli di 3-5 partecipanti
Docenti con una formazione universitaria in linguistica
Posizione centrale
Lezione di prova gratuita
Richiesta. Invia la tua richiesta online o via telefono.
Consultazione. Ti contatteremo entro 1 ora per chiarire le tue necessità e consigliarti il corso più adatto
Registrazione. Una volta che hai scelto quale corso è più adatto a te, ti inviteremo a compilare il formulario d'iscrizione.
Insegnanti di classe universitaria
In classe, sarai accompagnato da insegnanti scelti e con una formazione universitaria in linguistica.

Focus sulla comunicazione orale
La comunicazione orale è al centro del nostro metodo d'insegnamento: solo parlando si impara a parlare.

Max.3-5 partecipanti
La qualità dell'insegnamento ci sta a cuore: per questo, i nostri gruppi sono formati da 3 a 5 partecipanti.

Rapidi progressi
Evitiamo di dividere i livelli in diverse unità. In altre parole, proviamo sempre a concludere un livello in un corso. Alla VOX-Sprachschule non troverai categorie come A1.1, A1.2, ecc.
Posizione centrale.
Le scuole sono a un paio di minuti a piedi dalla stazione centrale di Zurigo e da quella di Winterthur.

Lezione di prova
Se non sei ancora sicuro di seguire un corso, possiamo organizzare una lezione di prova gratuita e senza impegno.

VOX is not the cheapest language school in Zurich, but the quality makes it worth the price. The teachers (such as Joline) are well-qualified and kind, and the small class size and mindful composition is much appreciated. Their administration has also been swiftly responsive to any scheduling or other issues raised.
My teacher Yana has been so supporting throughout the course and helped me improve my German giving me more confidence to speak 😊💪🏻
Super! You can contact them for anything you need and the teacher is really really patient in explaining or re-explaining all the points that you don't get.
I joined vox-sprachshule with zero Germany word, but after 2 months with Joline, I can proudly introduce myself and create some sentences in Deutsch. I will 100% recommend anyone that wants learn Deutsch to join vox-sprachshule.
... Bonjour !! I did my private french course here. Teacher Mikaela was so kind and I learned a lots from her not only french language but also daily life situation. Owner and administration team was amazing took care and was flexible. I thinking about continue my class in the future. ... If you are looking for language school in The heart of Zurich, I'm highly recommend.
Great school and a fantastic service! A+
My experience with VOX was fantastic. I did a 2 month private online course with Isabel and I was amazed at how much I actually learned in such a short time. She is a very skilled teacher and the lessons were always relaxed and friendly. When I struggled with some of the concepts she was able to really explain the intricate details In an easy way that really helped me progress and really understand what I was learning. I will definitely continue on with VOX and Isabel, I highly recommend their services for learning German.
Great opportunity to practice speaking and listening skills with the group and teacher. Flexible online approach with mature technology made lessons during lockdown possible. Review materials are shared promptly in pdf after each lesson. I also like that Isabelle inspired us to learn from multiple angles including reading a book together and watching YouTube videos in between lessons.
Amazing lessons, friendly and forthcoming teacher. Can only be recommended!!
Learning language at your own pace in friendly environment. Very good teachers with excellent management. Small groups so that teachers are more focused on individuals. What else to say, im really impressed with the learning culture here.
(Translated by Google) The school is centrally located and the rooms are nicely furnished. My teacher is very competent and motivating. Although it demands a lot, it is fun and very educational, so the lesson usually flies by far too quickly. (Original) Die Schule ist zentral gelegen und die Räume sind schön eingerichtet. Meine Lehrperson ist sehr kompetent und motivierend. Obwohl sie viel fordert, macht es Spass und ist sehr lehrreich, so dass die Stunde meist viel zu schnell verfliegt.
Good teachers trained by Goethe Institute, regular follow-up by Sprachschule, flexibility to adapt the agenda, I am happy with the service and would recommend it
84 Super Teacher
Ogni docente che lavora presso VOX-Sprachschule ha una formazione da linguista ed è appassionato alla materia. Per unirsi alla squadra devono svolgere un impegnativo colloquio di lavoro di un'ora e mezza, durante il quale vengono trattati temi quali la fonetica, la grammatica, la psicologia motivazionale.
Salome Leuenberger
Shreya Kapoor
Yulia Filinova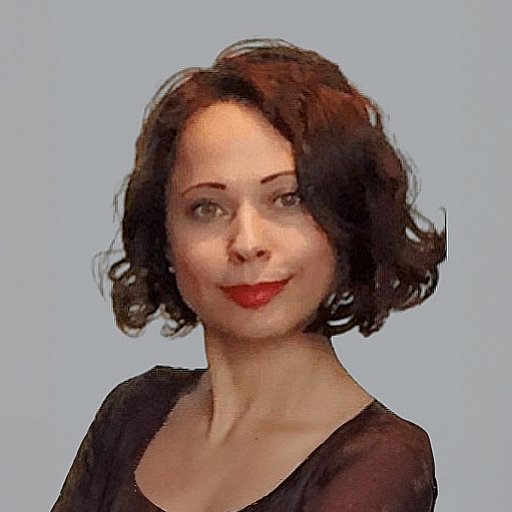 Silvia Vuilleumier-Tomanenco
Stefan Du
Patrick Weber
Daniel Margiotta
Victoria Buck
Erin MacKinnon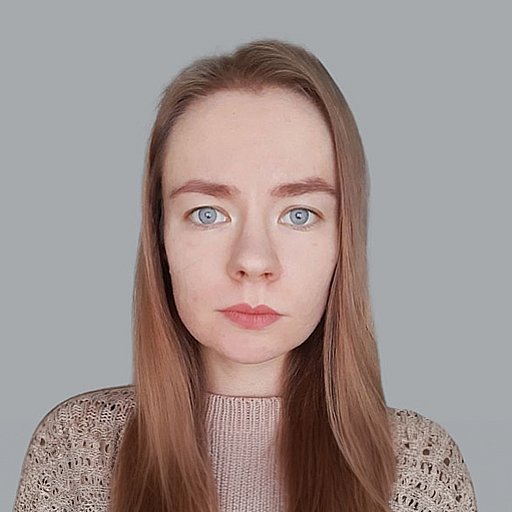 Ekaterina Leonova
Yvonne Vogt
Silvan Plattner
Polina Barinova
Theodora Sykara-Lekaki